Our Aspirations
The motto of The Peaceful Minds Center is, "Happiness is not a state of life, it is a state of Mind." Our entire experience of reality happens in our minds. When we are happy, we are happy in our minds. When we are suffering, we are suffering in our minds. But what do you know about your mind and how to take care of it? If you are like most, you know almost nothing. The Peaceful Minds Center is a place where you can come and learn about your mind and how to maintain it in a peaceful state. You will also learn how to manage, minimize and even eliminate things like anxiety, depression and emotional pain. Your relationship to those things will change. All of these are creations of the mind.
How the mind creates these things is through, "psychological formations" that include thoughts and the sensations (feeling, emotions etc.) associated with them. We do not really suffer what happens in life although at first glance it might seem that way. What we suffer is our thoughts and feelings about what happens. Through our studies and practice at The Peaceful Minds Center we begin to Realize the truth of ourselves. We begin to transcend the mind. Which means we go beyond thought and exist with a silent mind. Since what we suffer is our thoughts about our circumstances, then when we go beyond thought, transcend thought, we transcend also suffering. Ultimately, you will realize the truth of your yourself.
There are several ways we facilitate this Realization at The Peaceful Minds Center. We hold Satsang at The Duncan Conference Center in Delray Beach most Wednesdays each month. There is a Full Moon Beach Satsang and Meditation by Donation at Oceanfront Park in Boynton Beach. In order to create a sense of community and have some fun we have an Adventure Club Trip every month usually on the third Saturday so you can be with like minded people. There is a Facebook Group if you are interested. Additionally, you can work with Tom privately in our One On One Mentoring Program and a Couples Mentoring Program. There are several options for you to choose from. There is something here for all budgets so that everyone can experience these teachings regardless of their financial situation. There is a YouTube Channel where full recordings of Satsangs, short Satsang Snippets and Meditations are available to you for free. And, most Satsangs are broadcast on Facebook Live. We appreciate a Donation if you can for those. We offer Memberships which make the program even more affordable and effective. Effective because you become more consistent. 
What is required of you is a consistent, joyful effort. What you are about to be exposed to is likely very new and very different from anything you have ever heard. You need to hear it over and over again. Repetition is important as this new view sinks in. There are two quotes from Albert Einstein that are apropos to what is being shared here. "Insanity is doing the same thing over and over again and expecting a different result." And, "You cannot solve a problem by the same thinking that created it." At The Peaceful Minds Center you will learn about and experience life in a way you never have. As such, you will see life in way you have never seen it before.
Looking to the future The Peaceful Minds Center will one day be on a large very quiet piece of land. There will be farm animals, gardens, pond and beautiful nature where you can sit and Meditate. There will be a barn for Mediation, one for Yoga and Exercise. We will make fresh vegetable juices and eat healthy food. There will be a big, beautiful fire pit in the middle for Satsangs around the fire. It will be a place where people can come to unplug from the current reality, slow themselves down and experience the transcendent state directly for themselves. If there are any philanthropists reading this, we would appreciate your help. 
The Peaceful Minds Center Locally Serves Boca Raton, Delray Beach, Boynton Beach, Lake Worth, Palm Beach County and the surrounding areas. Mentoring, Public Speaking and Consulting are available internationally. 
The Fruits Of Practice
We all have one uniting common desire – to be happy. Happiness is not a state of life. Happiness is a state of mind. When we choose to do the things that make our minds peaceful we become happy and stay happy! The Peaceful Minds Center's Zen List outlines in a simply way the basic remedy to our noisy, untrained and conditioned minds. As we continually practice the fruit we bear may look something like this …
Much better physical condition
Improved overall health
Life gets "cleaned up" bills paid, house in order, responsible finances etc.
Addictions become pointless
The mind begins to quiet and settle down
The relationship with ourself becomes loving and compassionate
Relationships with others – romantic and otherwise – improve dramatically
We move towards healthy relationships and consequently away from dysfunctional ones
We want and need less
We find our life's purpose
We live in peace and harmony with the world
We realize our true nature of being Loving, Kind, Compassionate & Patient
Life becomes fun and we look forward to everyday!
We experience a Peaceful Mind and true Bliss and Joy!
In a nutshell, we find peace and happiness … Inside us … The only place it's ever been.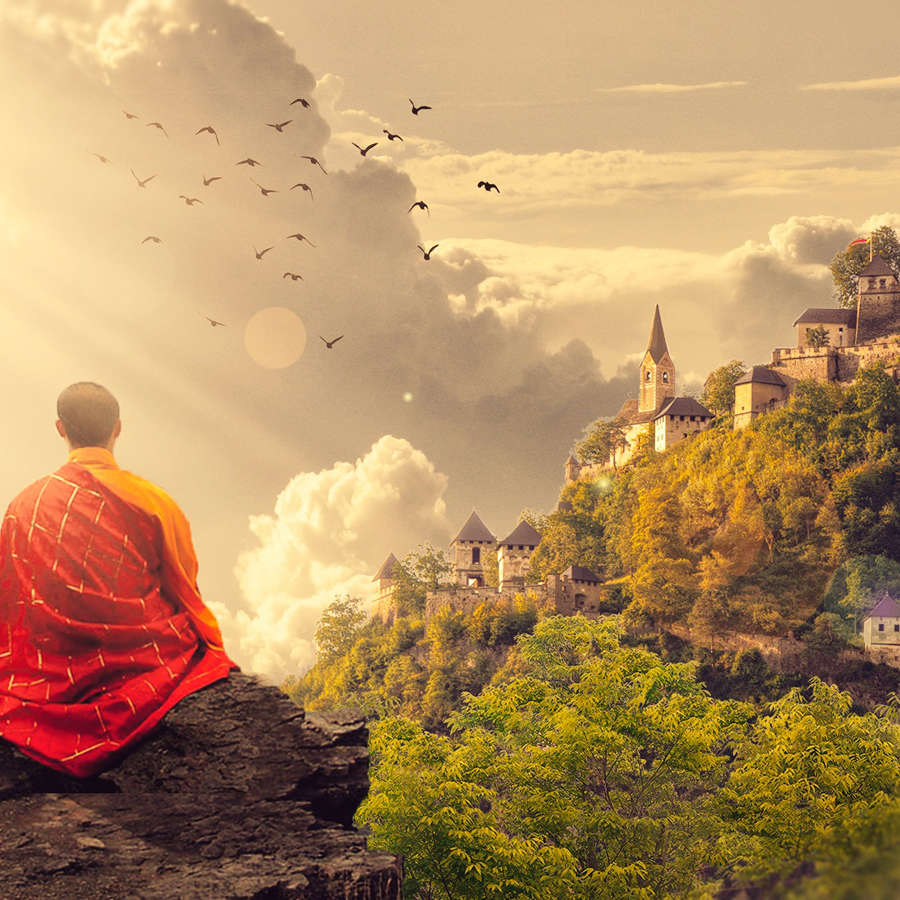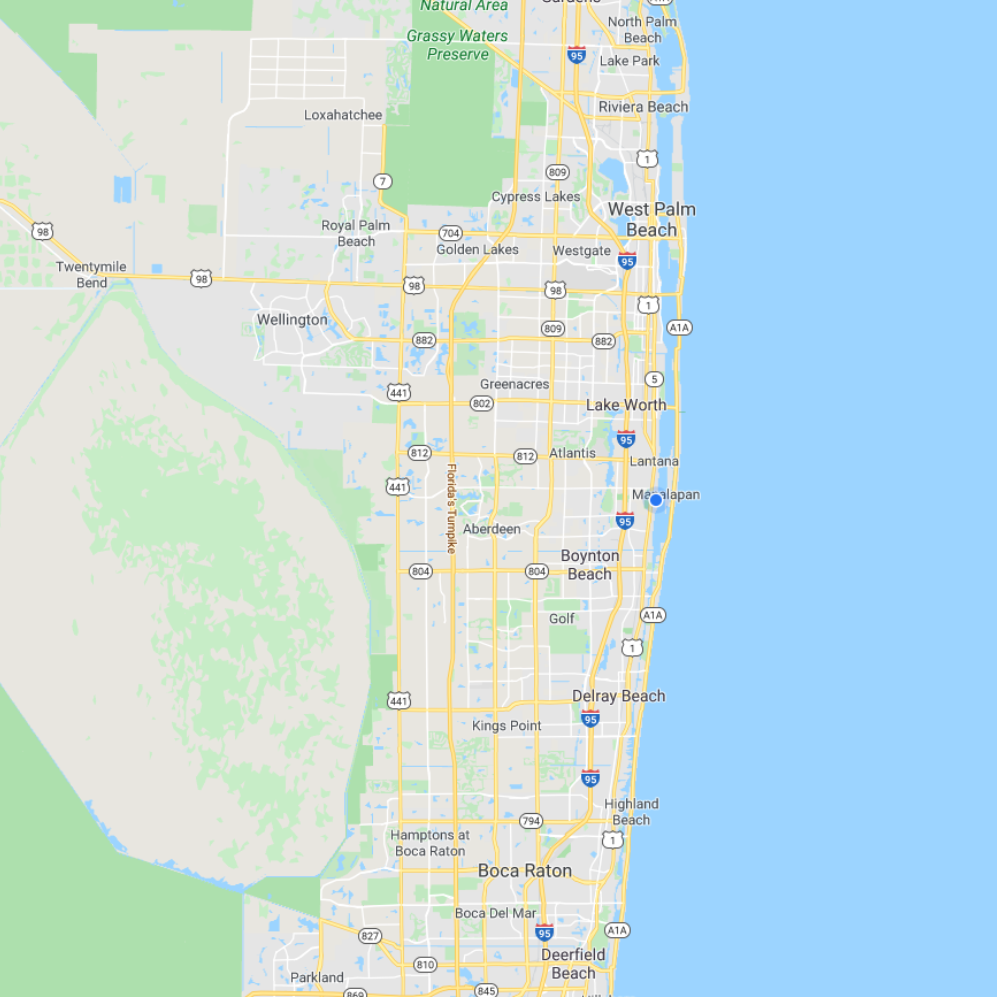 Areas Served
All services are offered in: Delray Beach, Boca Raton, Boynton Beach, Lake Worth, Palm Beach, Palm Beach County and surrounding areas. Mentoring is offered ANYWHERE around the GLOBE via Phone or Skype. Additionally, Counseling an Advice on Meditation, Personal Training, Nutrition, Life Skills and Distance Reiki Transmissions also available Globally.